Prince to attend OIC meeting
By Sonia K
Photo: Info Dept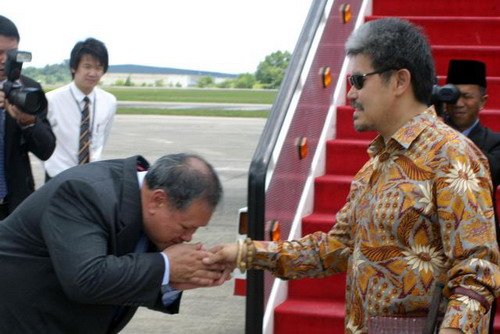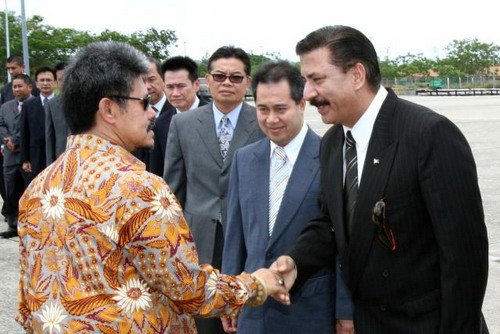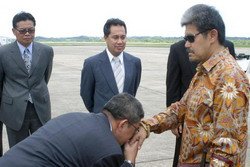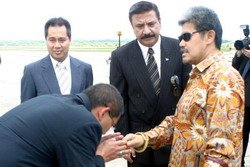 His Royal Highness Prince Mohamed Bolkiah, Minister of Foreign Affairs and Trade, will attend the 34th Session of the Islamic Conference of Foreign Ministers to be held in Islamabad.
Foreign ministers from Islamic countries will meet in the Pakistani city next week to review the performance of the Organisation of the Islamic Conference (OIC).
The 34th session of the Islamic Conference of Foreign Ministers (ICFM) will be a regular annual session which will also discuss the performance of OIC's subsidiary and affiliated institutions, according to the Pakistan Foreign Ministry, the Islamic Republic News Agency reported.
The participants of the session would also form a special thematic session to discuss issues on Islam. The session will be held in Islamabad from May 15 to 17.
Last month, participants of the preparatory meeting in Jeddah, which was chaired by Pakistan's Additional Secretary of United Nations and Economic Coordination, Tariq Osman Hyder, finalised the agenda for the 34th ICFM session, as well as the draft resolutions to be presented by OIC member states on political, humanitarian and legal issues, a press release from the OIC stated.
The draft resolutions, which will be tabled before the ministers in Islamabad, will be on political affairs, Muslim communities in non-OIC member states, legal affairs, statutory issues and information affairs.
On a separate issue, Prime Minister Shaukat Aziz reportedly said that Pakistan is supportive of giving an observer status to Philippines in the OIC and would welcome its entry into the fold as it seeks greater engagement with the Asean countries that will be beneficial to both sides, Muslim World News reported last month.
These views were expressed while Pakistan's prime minister was meeting with Philippine's President Gloria Arroyo on the sidelines of Boao Forum for Asia last month.
Both the leaders agreed to forge closer economic links with special focus on enhancing trade and investment between the two countries, besides sharing best practices in the field of education, culture, science and technology.
The Organisation of the Islamic Conference (OIC) is an inter-governmental organisation grouping 57 states established on September 25, 1969. - Borneo Bulletin (9th May 2007)