Sultan ends State Visit
By Sonia K.
Photo: Info Dept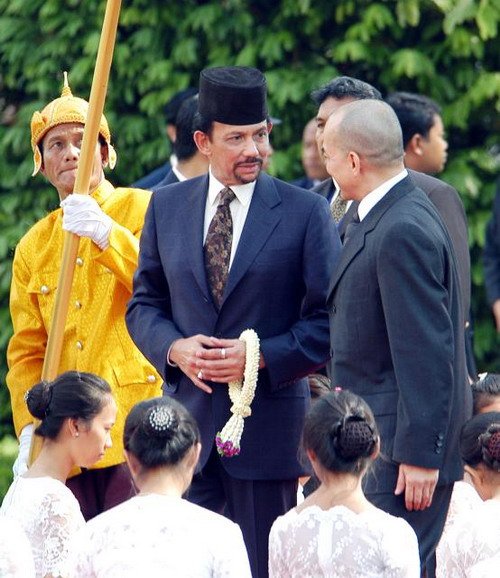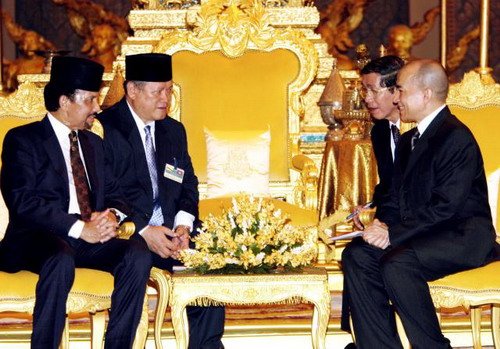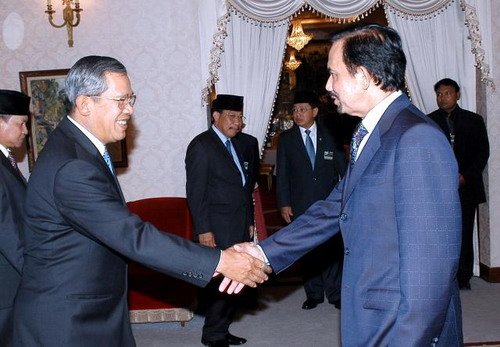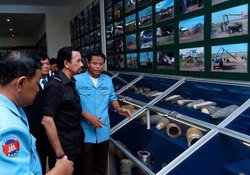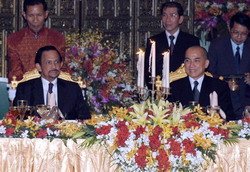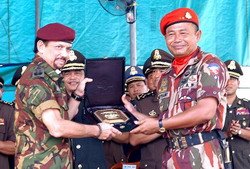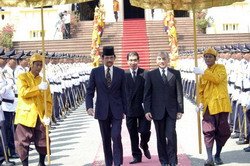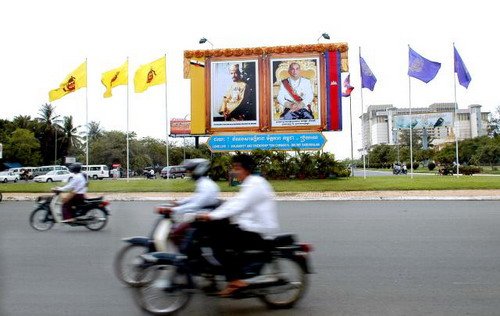 His Majesty the Sultan and Yang Di-Pertuan of Brunei Darussalam yesterday ended a three-day State Visit to Cambodia. Prior to ending the visit early yesterday morning, His Majesty consented to visit the Bayon Temple and Angkor Wat Temple at the Angkor Archaeological Park.
Upon arrival at the Bayon Temple, His Majesty was welcomed by Mr Samdech Chaufea Yeang Kong Bom Oi, Deputy Prime Minister and Minister of the Royal Palace as Minister-in-Attendance; Mr Chan Sophal, Deputy Governor of Siem Reap province; and Mr Nan By, the Ambassador of Cambodia to Brunei Darussalam.
In the afternoon, the Monarch departed for Brunei. Before leaving the hotel, a 'doa selamat' was read by Pehin Datu Seri Maharaja Dato Paduka Seri Setia Ustaz Awang Abdul Aziz bin Juned, the State Mufti of Brunei Darussalam.
At the Siem Reap International Airport to bid farewell to His Majesty were Mr Samdech Chaufea Yeang Kong Bom Oi, Mr Sou Phirin, Governor of Siem Reap province; and Mr Nan By as well as senior officials from Siem Reap province.
Also at the airport were Pengiran Hajah Basmillah Pengiran Haji Abbas, the Ambassador of Brunei Darussalam to Cambodia and officers of the Brunei Embassy in Phnom Penh.
On Friday, His Majesty consented to attend a State Banquet hosted by the King of Cambodia at the Royal Palace Preah Reach Damnak Serei Mongkol in honour of His Majesty's visit.
During the banquet, His Majesty delivered a titah lauding Brunei-Cambodia ties where he said that he had come to Cambodia bringing with him the respect, friendship and lasting goodwill of the people of Brunei Darussalam.
This was His Majesty's first State Visit to Cambodia, which started on Wednesday and signified not only the warm and close relations between the leaders but also between the people of both countries. - Borneo Bulletin (8th April 2007)