Prince Mohamed talks trade with Japan Minister
By Za'im Zaini
Photo: Info Dept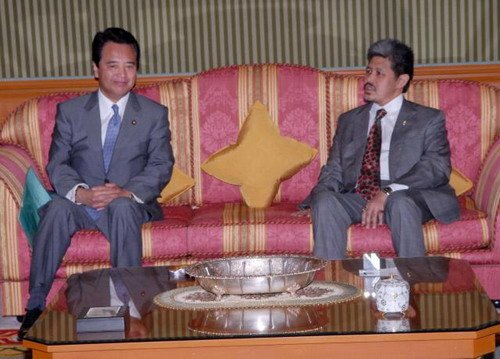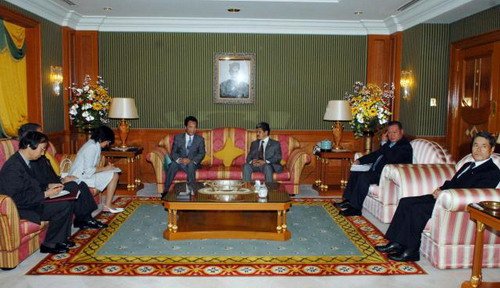 His Royal Highness Prince Mohamed Bolkiah, Minister of Foreign Affairs and Trade, yesterday received Mr Akira Amari, Japan's Minister of Economy, Trade and Industry, at the Balai Penghadapan Bukit Kayangan.
His Royal Highness welcomed Mr Akira and discussed cooperation in trade and investment. His Royal Highness welcomes Japan's investment in the downstream oil and gas industries in Brunei Darussalam and encouraged more investment by Japan in other areas as well.
Mr Akira is in the country leading the Japanese delegation to the Asean Economic Ministers' informal consultation meeting with Japan, which took place on Friday. - Borneo Bulletin (6th May 2007)