Crown Prince attends thanksgiving prayer
By Azaraimy HH & Azrol Azmi
Photo: Info Dept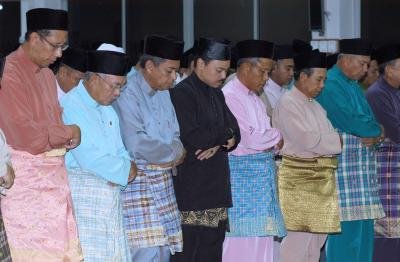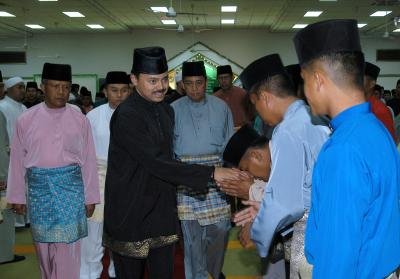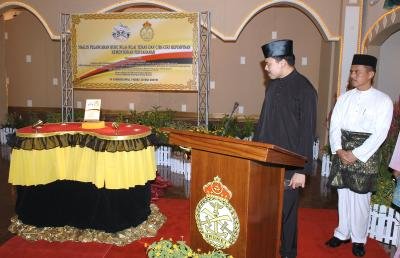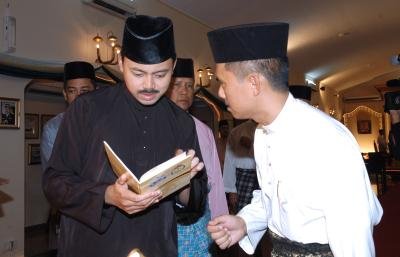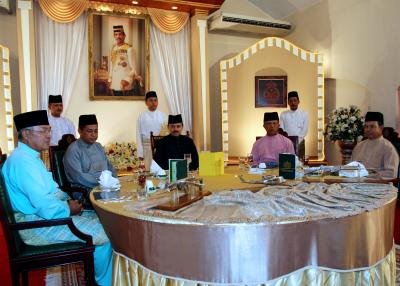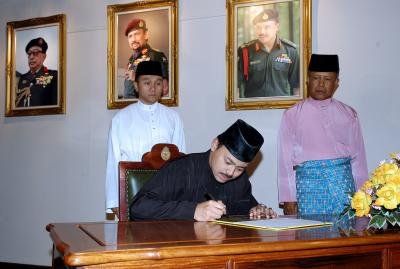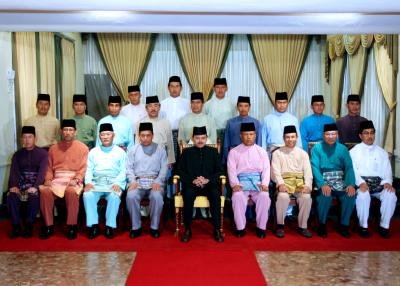 His Royal Highness Prince General Haji Al-Muhtadee Billah, the Crown Prince and Senior Minister at the Prime Minister's Office and General of the Royal Brunei Armed Forces yesterday evening consented to attend the 46th RBAF Anniversary Thanksgiving Prayer ceremony and to officially launch the 'Nilai-Nilai Teras dan Ciri-Ciri Kempimpinan Kementerian Pertahanan' book at the Berakas Garrison.
His Royal Highness was greeted on arrival by Deputy Minister of Defence YB Datu Singamenteri Colonel (Rtd) Dato Seri Paduka Haji Mohammad Yasmin bin Hj Umar and RBAF Commander Pehin Datu Lailaraja Major General Dato Paduka Seri Haji Awang Halbi bin Haji Md Yussof.
The ceremony was held at the Surau of Berakas Garrison. It began with a mass Maghrib prayer and was followed by a mass Isyak prayer.
After the thanksgiving prayer ceremony, His Royal Highness went to the Berakas Garrison Officers' Mess to officially launch the book.
The book, 'Nilai-Nilai Teras dan Ciri-Ciri Kempimpinan Kementerian Pertahanan' or 'Core Values and Leadership Traits' is a Strategic Defence Planning 2004 initiative to enhance the appreciation of the values of the Ministry of Defence.
Continuous efforts to implement the core values and leadership traits are carried out by the Religious Department of RBAF (JAMA'AT). The book will be distributed to all at the ministry.
Also present at the ceremony were military commanders and commandants, military directors, senior officers as well as officers from the Ministry of Defence and RBAF. - Borneo Bulletin (31st May 2007)