His Majesty attends Royal Banquet in KL
By Sonia K in Kuala Lumpur
Photo: Info Dept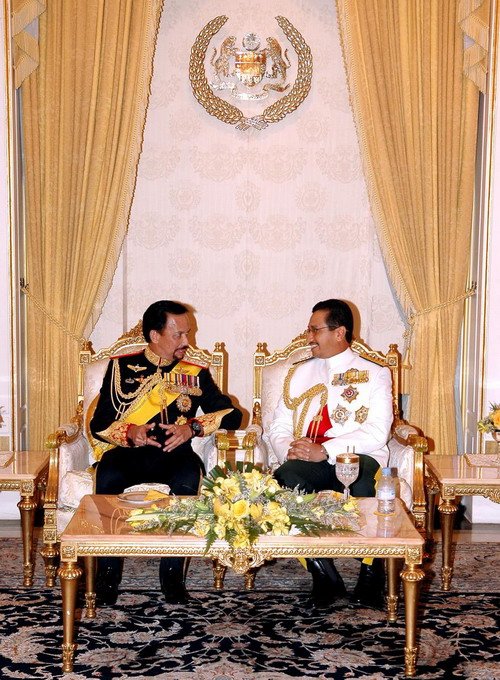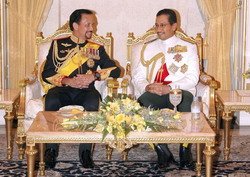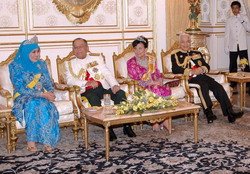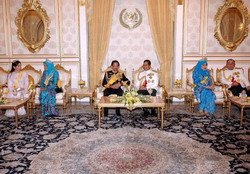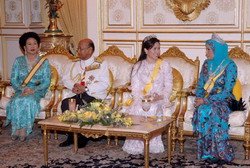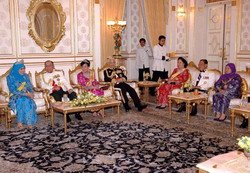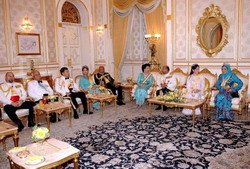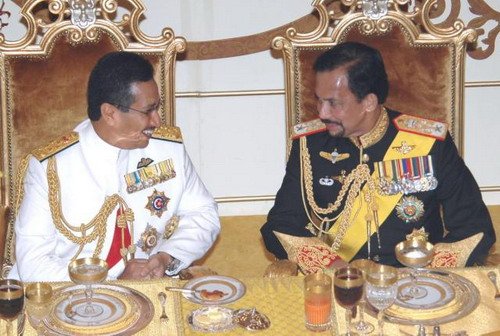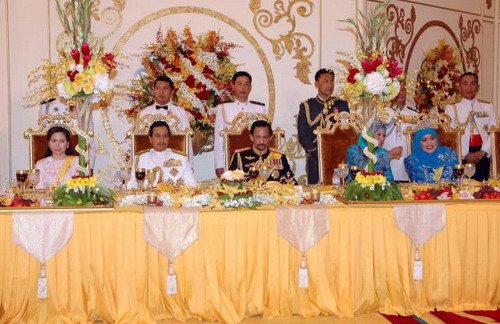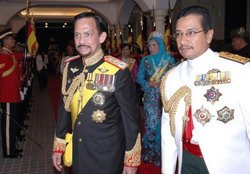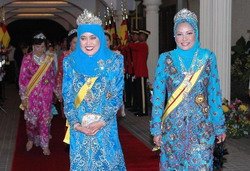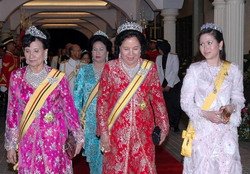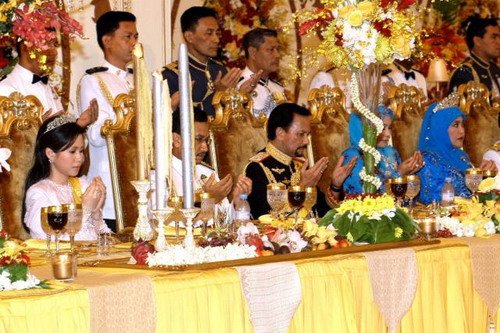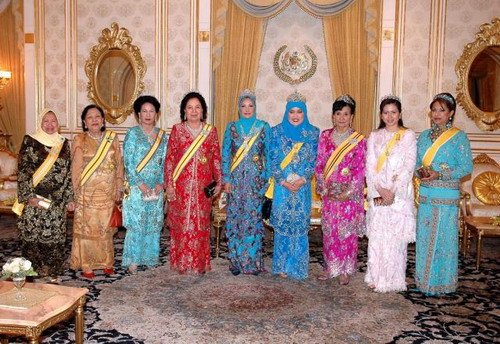 His Majesty the Sultan and Yang Di-Pertuan of Negara Brunei Darussalam yesterday night attended a Royal Banquet marking the installation of Seri Paduka Baginda Yang Di-Pertuan Agong Al-Wathiqu Billah Tuanku Mizan Zainal Abidin the 13th Yang di-Pertuan Agong of Malaysia at the Istana Negara, Kuala Lumpur, Malaysia.
Accompanying His Majesty at the royal banquet were Her Majesty Raja Isteri Pengiran Anak Hajah Saleha, Her Royal Highness Pengiran Isteri Azrinaz Mazhar Hakim, His Royal Highness Prince 'Abdul Malik, Her Royal Highness Princess Hajah Masna and YAM Pengiran Lela Cheteria Sahibun Najabah Pengiran Anak Hj Abdul Aziz.
The royal banquet was also attended by Prime Minister Datuk Seri Abdullah Ahmad Badawi, Malaysian rulers and its royal family, ministers and heads of state governments.
Their Majesties and Her Royal Highness were greeted by Tuanku Mizan Zainal Abidin and the Raja Permaisuri Agong Tuanku Nur Zahirah upon arrival at the Istana Negara. After proceeding to the banquet hall, Malaysia's national anthem 'Negaraku' was played.
The doa selamat was then read by an Istana Negara Religious Officer and the Royal Banquet marking the installation of Yang Di-Pertuan Agong began.
During the royal banquet, those in attendance were entertained by artistes such as Dato Julie Sudiro, Ning Baizura, Yani and Anuar Zain.
Tuanku Mizan Zainal Abidin was elected as the 13th Yang Di-Pertuan Agong by the nine Malay rulers at the 208th Conference of Rulers meeting at Istana Negara on November 3 last year, succeeding the 12th Yang Di-Pertuan Agong Tuanku Syed Sirajuddin Syed Putra Jamalullail whose five-year term ended on December 12, 2006. - Borneo Bulletin (28th April 2007)