Royalty at BRIDEX 2007
By Lyna Mohamad & Zaim Zaini
Photo: Info Dept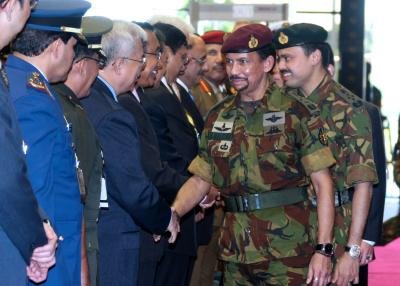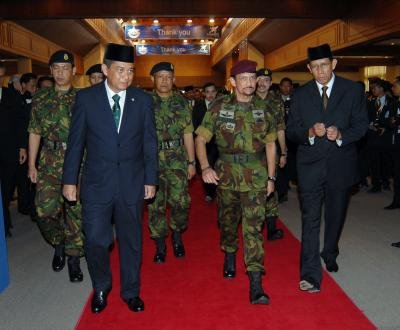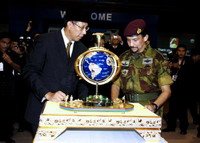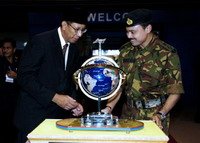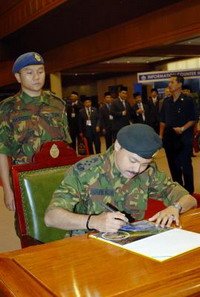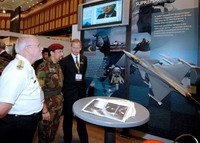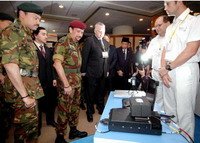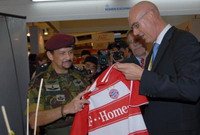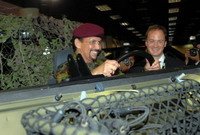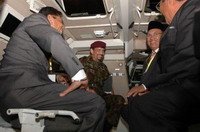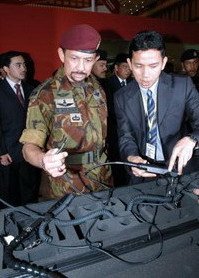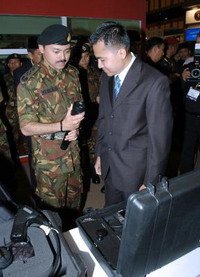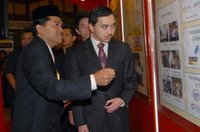 His Majesty the Sultan and Yang Di-Pertuan of Brunei Darussalam, who is also the Supreme Commander of the Royal Brunei Armed Forces and Minister of Defence, consented to officially unveil the nation's much-anticipated Brunei International Defence Exhibition 2007 (BRIDEX 2007) yesterday.
Accompanying His Majesty to the International Convention Centre was His Royal Highness Prince General Haji Al-Muhtadee Billah, the Crown Prince and Senior Minister at the Prime Minister's Office and General of Royal Brunei Armed Forces (RBAF), HRH Prince Abdul 'Malik and HRH Prince Abdul Mateen.
Upon arrival, His Majesty was greeted by the Deputy Minister of Defence, Pehin Datu Singamanteri Col (L) Dato Seri Paduka Awg Hj Mohamad Yasmin Hj Umar, RBAF Commander Pehin Datu Lailaraja Major General Dato Paduka Seri Awg Hj Halbi Hj Md Yussof, and Permanent Secretary at MINDEF, Dato Paduka Hj Mustappa Hj Sirat, as well as other military and civilian senior officers at MINDEF and RBAF.
His Majesty went to the Plenary Hall to officiate the opening of BRIDEX 2007, and consented to receive a pesambah presented by the Deputy Minister of Defence.
Entering the exhibition hall, His Majesty toured a number of exhibition booths, where respective exhibitors, who were looking forward to get up close and personal with His Majesty and other members of the royal family, were waiting eagerly to greet and brief the royalty on their respective exhibits and products at the same time.
Another highlight of yesterday's event was the launching of MINDEF's "Defence White Paper 2007: Defending the Nation's Sovereignty", which His Majesty also consented to launch halfway through the tour of the exhibition.
Throughout His Majesty's tour of the exhibition, His Majesty showed keen interest in the displays, ranging from hi-tech military vehicles and weaponry to military equipment, and took time to interact with the participating exhibitors.
Prior to leaving the BRIDEX 2007, His Majesty and other members of the royal family consented to take a group photo with the Executive Committee of the BRIDEX 2007, as well as participating local and international exhibitors. - Borneo Bulletin (1st June 2007)