His Majesty at the 46th RBAF Day
By Aemy Azlena & Kartika Rahman
Photo: Info Dept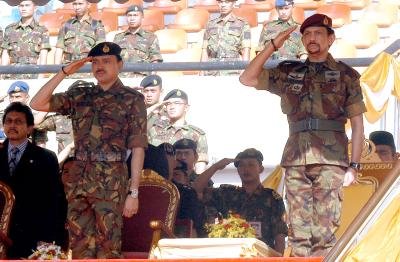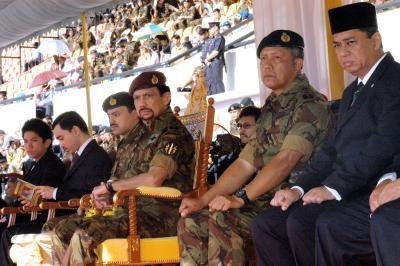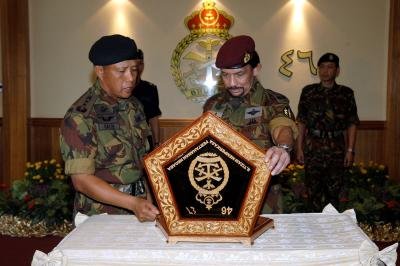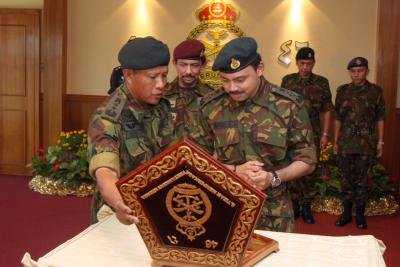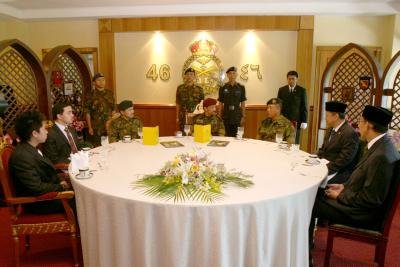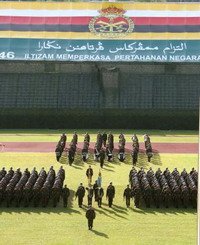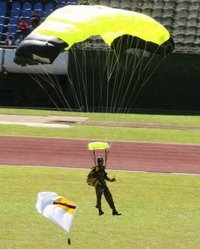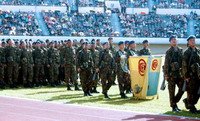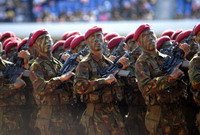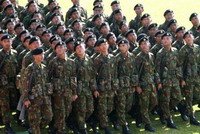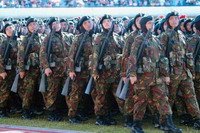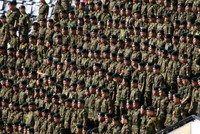 His Majesty the Sultan and Yang Di Pertuan of Brunei Darussalam, who is also the Supreme Commander of RBAF, consented to attend the 46th RBAF celebration at the Hassanal Bolkiah National Stadium yesterday.
Also attending was His Royal Highness Prince General Hj Al-Muhtadee Billah, the Crown Prince and Senior Minister at the Prime Minister's Office and General of RBAF. Also present were HRH Prince Abdul Malik and HRH Prince Abdul Mateen.
In attendance were the Deputy Minister of Defence, the Commander of RBAF and officials of the Ministry of Defence as well as other RBAF top brass.
Upon arrival, His Majesty and the Crown Prince received the Royal Salute before His Majesty consented to inspect the troops lined up on the field.
Following the inspection was a Brief Arena Performance.
As part of the performance, the RBAF showcased its skills to an appreciative and applauding audience as they did a synchronised march-past after a slower one, to the beat of the RBAF Orchestra.
The RBAF Orchestra played throug-hout to accompany the performances.
His Majesty then consented to cut the 46th RBAF Anniversary cake, after which he consented to receive greetings from RBAF personnel and concluded with a signing of the Royal Parchment ('Lembaran Keberangkatan') and a group photograph session.
His Majesty then proceeded to the Brunei Darussalam International Defence Exhibition (BRIDEX) 2007, which is held at the International Convention Centre. - Borneo Bulletin (1st June 2007)