Sultan leads the Maulud gathering
By Azlan Othman
Photo: Info Dept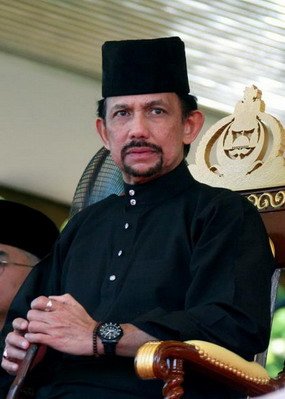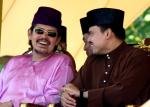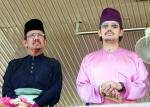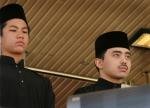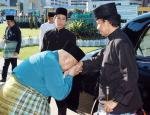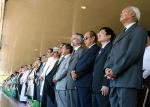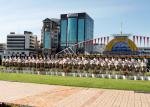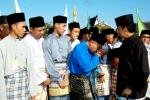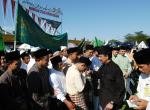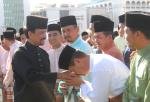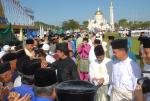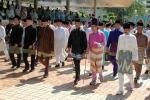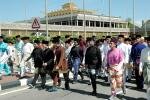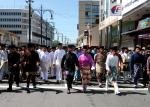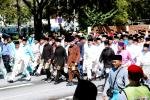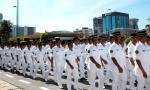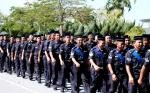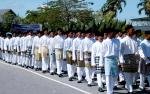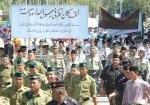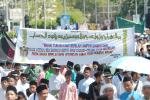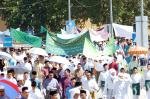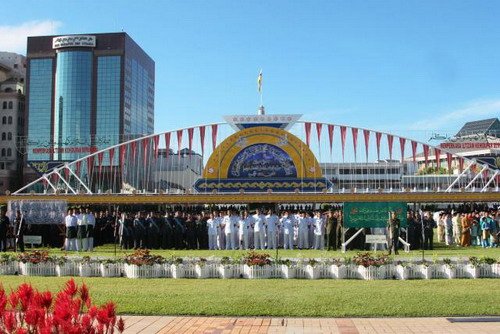 Brunei observed the birthday anniversary of Prophet Muhammad (pbuh) yesterday with mass gatherings and processions held simultaneously in the four districts.
His Majesty the Sultan and Yang Di-Pertuan of Brunei Darussalam, His Royal Highness Prince Hj Al-Muhtadee Billah, the Crown Prince, HRH Prince Mohamed Bolkiah, HRH Prince Hj Sufri Bolkiah, HRH Prince Abdul Malik and HRH Prince Abdul Mateen joined some 25,000 Muslims in a national rally where the focal point was at Taman Hj Sir Muda Omar Ali Saifuddien in the capital.
The function began with the mass recitation of the Surah Al-Fatihah led by the State Mufti. His Majesty was then introduced to leaders of the participating teams in the procession. 157 teams took part in the mass gathering in the capital.
A Dikir Marhaban was presented by the Dikir team from the Ministry of Religious Affairs. Prior to the commencement of the procession, Doa Selamat was read by the State Mufti. Then the Chief of Syarie Judge led the recitation of Selawat which resounded throughout the Taman.
The national celebration was attended by nearly 50,000 participants throughout the four districts. His Majesty joined in the 4.3 kilometre procession around the capital which was attended by uniformed personnel, government ministries and departments, NGO's and educational institutions. - Borneo Bulletin (1st April 2007)