Muslim peace force for Iraq
Photo: Info Dept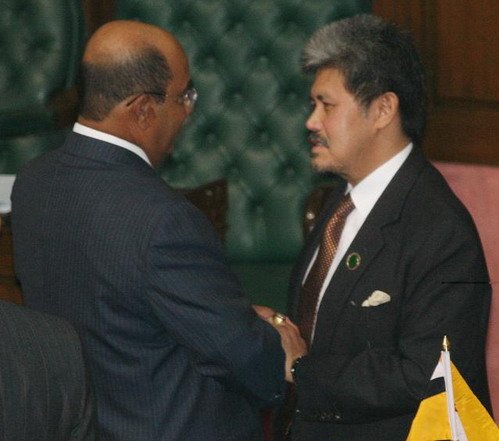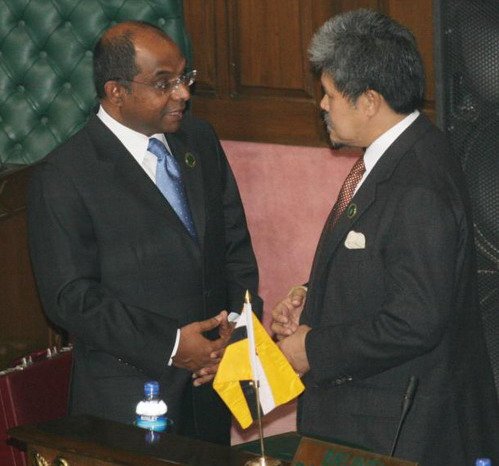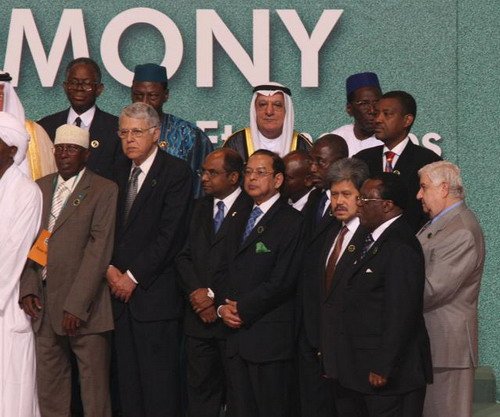 ISLAMABAD (Reuters/Bernama) - Pakistan's President Pervez Musharraf proposed sending a Muslim peacekeeping force to Iraq as foreign ministers of Islamic countries met on Tuesday to discuss problems facing the Muslim world.
"The mass killing that is taking place (in Iraq), the carnage that is taking place there has to stop," Musharraf said at the start of a three-day meeting of the 34th session of the Islamic Conference of Foreign Ministers.
His Royal Highness Prince Mohamed Bolkiah, Brunei's Minister of Foreign Affairs, is attending the meeting.
"If all the warring factions, different factions in Iraq, if they accept, then maybe a Muslim peacekeeping force under the United Nations umbrella could be looked at if that leads to peace and resolution of the crisis," said the Pakistani president.
Musharraf opened the Organisation of Islamic Conference (OIC) meeting in the capital Islamabad with a call for a political solution to bring peace to Iraq.
"A political solution is a dire necessity now, we have to stop all outside interference... And if outside interference stops, I think internal control would be possible."
Musharraf also called for an early resolution of the Palestinian dispute that he said was at the core of many other disputes around the world.
Despite mounting challenges to his authority at home, the Pakistani leader has sought to take a lead in Middle East diplomacy, visiting several Muslim and Arab nations earlier this year to push a new Middle East peace initiative.
The OIC foreign ministers meeting on the theme of "Peace, Progress and Harmony" will discuss a new charter for the organisation in the next two days to enable it to "effectively" represent the Muslim nations.
The Muslim world will continue to slide backwards and eventually be robbed of its sovereignty if it is not ready to become a knowledge-based society, said Musharraf.
He said that many member countries of the OIC had not kept abreast with new challenges in a world driven by knowledge-based economy, as they were being bogged down by illiteracy, high rate of poverty, weak industrial base and poor grasp of science and technology.
Against such a backdrop, he said, Muslim nations were not in a position to help each other and were forced to rely on non-Muslim countries for help.
"I'm afraid that if this support (continues to) come from non-Muslim countries, we may compromise our sovereignty," Musharraf said.
"At this juncture, the OIC should revitalise itself and be well equipped to address constant challenges confronting the 1.25 billion Muslims worldwide," he added.
The president said the Islamic world was facing a defining moment, being at the epicentre of a slew of conflicts where Muslims are the victims.
"We need to solve these (problems) collectively. The OIC must have a role to play and it must be equipped financially and administratively to play this role," he added.
He called on the OIC to establish a mechanism to resolve conflicts involving Muslim countries so as not to be dependent on outsiders for solutions.
"Here, the OIC charter which is being revised by eminent Muslim leaders, has to ensure that the grouping has the capability to contribute to the progress of its members much more than what it has done in the past," he added. - Borneo Bulletin (16th May 2007)