His Majesty calls for 'noble' youth
By By Za'im Zaini, Azrol Azmi & Amin Hosni
Photo: Info Dept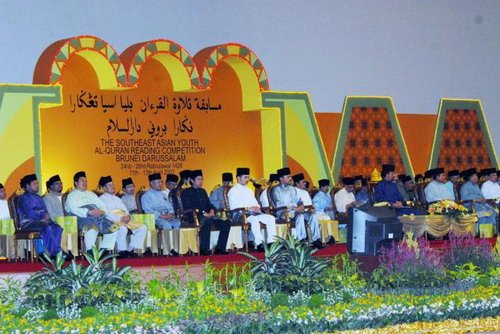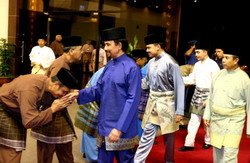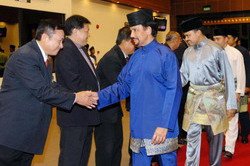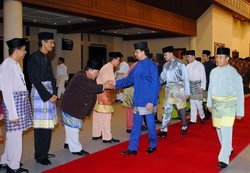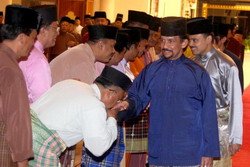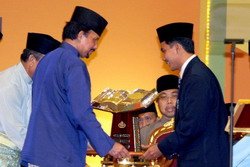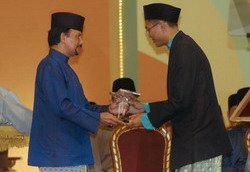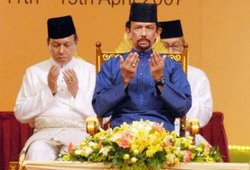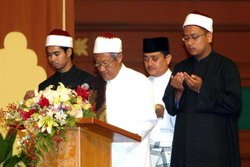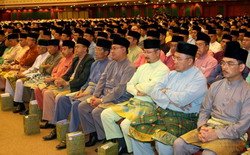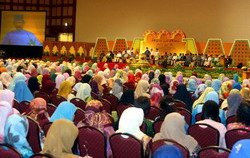 His Majesty called for a community of youth who are noble and consistent with religious practice, respectful of local values and a national asset. Such youth must be friendly and be able to promote a healthy culture, His Majesty observed.
His Majesty the Sultan and Yang DiPertuan Negara Brunei Darussalam made these observations in a titah at the 4th South East Asian Musabaqah Tilawah Al-Quran Youth Competition at the International Convention Centre last night.
Earlier in the titah, His Majesty said that the competition acts as a platform to nurture understanding and cooperation among Islamic youths in the South East Asian region.
"Al-Quran with its noble and righteous teachings can become the bridge towards this," the monarch noted.
It will produce the spirit of solidarity and shape the attitude of cooperation through thick and thin. Such spirit and attitude is important for the good of everyone.
Because from it will exist unity and the attitude of not only thinking of one's self.
If this is achieved, said His Majesty, it will mean that the competition has successfully made Islam proud and at the same time the country of each participants too.
"We don't want the public to have a negative view of our youth," he added.
Youths including Muslim youths are not exempted from facing major challenges, His Majesty pointed out.
The Monarch added that youths nowadays are being 'attacked' from different sides with challenges that can melt one's faith.
"Some creep in silently through reading materials and some openly through fashionable clothing, through drama, songs and dance," he said.
All of these need a strong faith besides a mature way of thinking by our youth.
His Majesty expressed his confidence that with the activities such as this competition, a realisation will dawn on the youth to stop them from getting ensnared into wickedness.
If activities such as these continue and always improve then it is not impossible that the Islamic youths in this region will become role models. Strong youths cannot be shaken no matter how strong the negative storm of the globalisation wave that hits them, His Majesty observed.
"In any situation and where ever they are, we want to see the Muslim youths in this region become an example whereby all their actions promote unity.
"Their words will always promote towards goodness and not any wrongdoings," the Ruler added.
Meanwhile in the context of the nation's youth, His Majesty said that he wants a community of youth that are consistent with religious practice, noble in character as well as understanding national values to be a nation's asset.
"We have for 23 years been fulfilled our promise of independence. But there is till more space for improvement, these include religious and cultural responsibility," the Monarch added.
Without religion and culture, fulfilling this pledge of independence cannot be perfected.
Because of this, it is the responsibility of everyone including parents, educators and social workers, religious preachers, youth programme planners and others, must cooperate with one aim to build a healthy youth which are obedient and pious.
"This is the mould of the nation's youth for Brunei", His Majesty said before concluding the titah. - Borneo Bulletin (14th April 2007)