Crown Prince at 4th Southeast Asian Youth Al-Quran Reading Competition
By Zaim Zaini, Amin Hosni & Azrol Azmi
Photo: Info Dept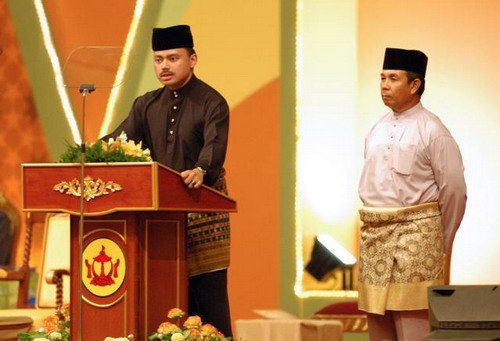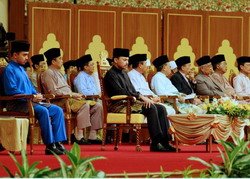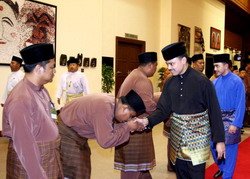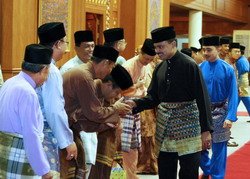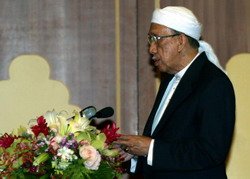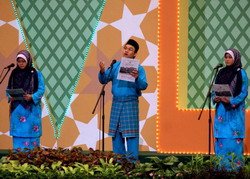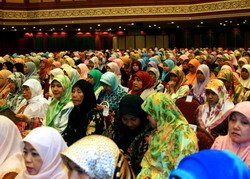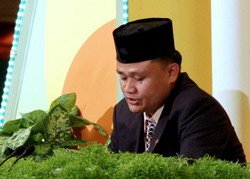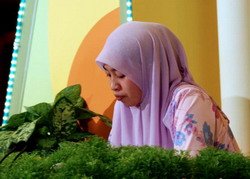 His Royal Highness Prince Haji Al-Muhtadee Billah, the Crown Prince and Senior Minister at the Prime Minister's Office, consented to officiate the 4th Southeast Asian Youth Al-Quran Reading Competition last night at the International Convention Centre in Berakas.
Accompanying the Crown Prince was HRH Prince 'Abdul Malik.
Upon arrival, Their Royal Highnesses were greeted by Minister of Culture, Youth and Sports Pehin Dato Major General (Rtd) Awang Hj Muhammad bin Hj Daud.
The event, which was attended by over 1,000 people, began with a mass recital of Surah al-Fatihah led by Pehin Datu Imam Dato Paduka Seri Setia Ustaz Hj Awang Abdul Hamid bin Bakal.
Participants from nine Asean member countries are taking part in this year's competition including Malaysia, Singapore, Philippines, Cambodia, Myanmar, Thailand, Vietnam and Indonesia.
In the Qari (male) category, Brunei is being represented by Awg Muhammad Fikri bin Hj Awg Metussin, Awg Zulhafiz bin Awg Tengah and Awg Hj Nasrul Fakhri bin Hj Yahya.
Meanwhile, Dyg NorFaezah bte Hj Emran, Dyg Amal Nazirah bte Hj Asmat and Dyg Norezah bte Hj Md Deli are representing the Sultanate in the Qariah (female) category.
Two Qari and two Qariah read the Quran at last night's event. They were Javier Minalang Ambor of the Philippines, Moussa Kariem of Vietnam, and Brunei's two representatives, NorFaezah and Amal Nazirah.
The champion will receive a trophy from His Majesty the Sultan and Yang Di-Pertuan of Brunei Darussalam and $4,000 cash, while the runner-up and third place winner will be awarded $3,000 and $2,000 respectively. Other participants will be given $700 each and souvenirs.
Among the aims of the three-day event are to strengthen ties among the youths and to enhance the quality of al-Quran reading in Asean. - Borneo Bulletin (12th April 2007)